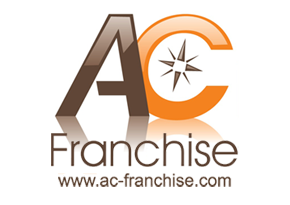 AC Franchise (Founded in 1989)
Franchise Business Club (2011)
Frankey International Sarl
Headquarter in Lille, France
Managing Director:
– Mr. Jean Samper

Contacts

js@franchise.fr

+33 (0)623 76 21 21


samper.jean

www.ac-franchise.com
www.franchisebusinessclub.com
If you plan to franchise in France, Belgium, Algeria and Morocco

ABOUT AC Franchise
Since 1989, the agency's clients are French or foreign companies, attracted by over 40 years experience on the field and as consultant. And since 2002 our Franchise Webportal ac-franchise.com has become the best to produce qualified leads to franchisors.
We work both for international groups (Carrefour supermarkets, Michelin tyres and auto centers, Yves Rocher, Midas, Norauto, Total, Orchestra, Cartridge World, Subway, ChemDry, Mango, Gocco, Mail Boxes etc , etc.) and for smaller companies with more limited resources. The former are looking for the most comprehensive experience available whereas the latter attach a great deal of importance to cost control. Such variety is one of the great pleasures of our business.
Jean Samper sold the website ac-franchise.com in 2017 to Plus Que PRO SARL but :
– remains responsible for foreign franchisors interested by the french market. We take care of them not only on ac-franchise.com but for all ways to get good leads.
– goes on with his team of franchise consultants and developers through his company Frankey International Sarl who also own the Franchise Business Club.
ABOUT the Franchise Business Club
Since 2011, the Franchise Business Club is a Hub of experience and know-how. We organize seminars, conferences, trainings in France, Belgium, Tunisia, Algeria and soon in Morocco. These events take place inside fairs or are "self-standing". We also
Strengths & Services
We are specialised in the development of franchising's networks in France and in French speaking countries (Morocco, Belgium, Algeria)
We are dedicated to providing advice and consultancy work for franchisors and networks. The head office is in Lille in France. Frankey International has a strong team of experienced consultants who can help your development department to recruit franchisees and partners.
ABOUT the PRINCIPAL

Over 40 years of experience in Franchising. Between 1975 and 1989, Jean Samper handled several operational departments within franchising networks. He successively had responsibility for organizing a region, activities designed to turn around failing activities, an internal consultancy and development unit in a major group, exports, and subsequently subsidiaries that he set up in Europe. The consultants who have joined our team also have extensive experience in operational management.